GLOSS is a collectable publication about the art and design world. This quarterly magazine is made for anyone interested in a critical look at design and visual culture. Always excellent, this informed, assured title offers a fascinating survey of all things glossy.
Sleek. Polished. Brilliant. Clear. We all like shiny things.
18 designers collaborated over the course of twelve weeks, exploring the concept of 'contrast' 

​​​​​​​
Playing with the differences between organic and man-made objects, designers focused on how the contrast between organic and man-made objects, materials, and space translate to the design and layout of the seasonal issue and inspire page composition.
​​​​​​​

Designers worked individually to produce editorial spreads following the master style guide, bringing work from a variety of mediums together into conversation with another as equal voices. 

​​​​​​​​​​​​​​
Focus was on sequencing and presenting over-saturated online articles of art and design, both text and imagery, in a way that gave each story its own platform. In turn, new layers of resonance were layered & created, all while delivering a cohesive, collectible editorial package. 

​​​​​​​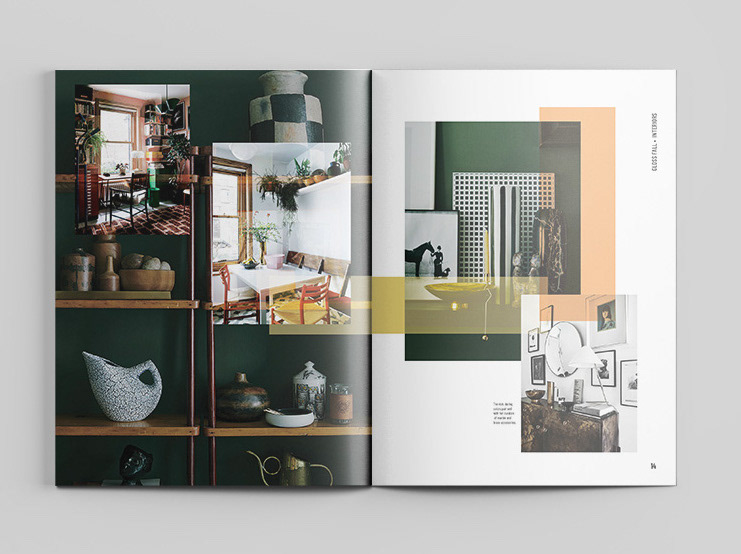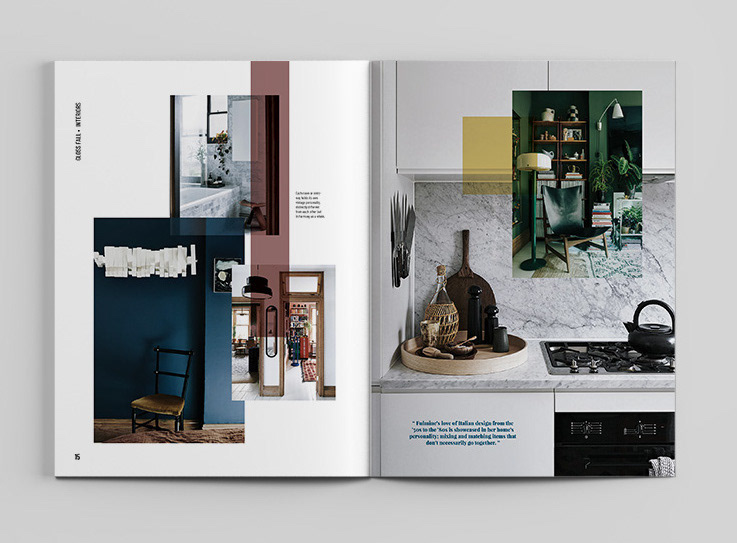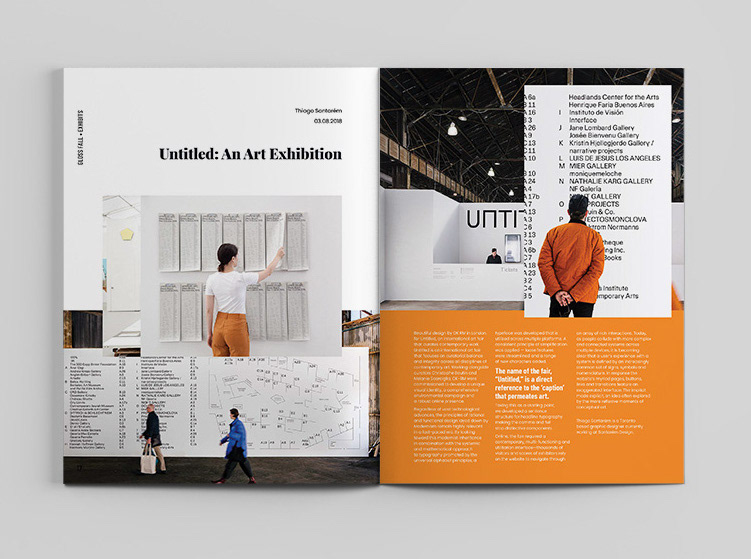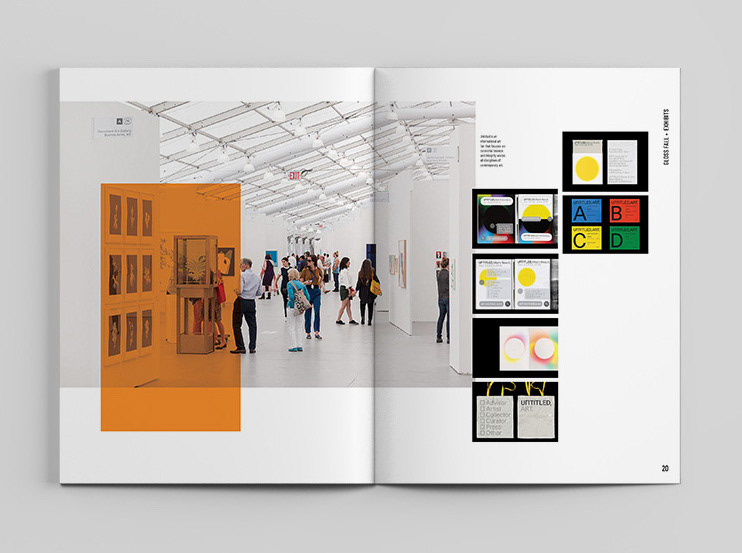 In the end, a global review of art and design culture was produced.
'Untitled' Art Exhibition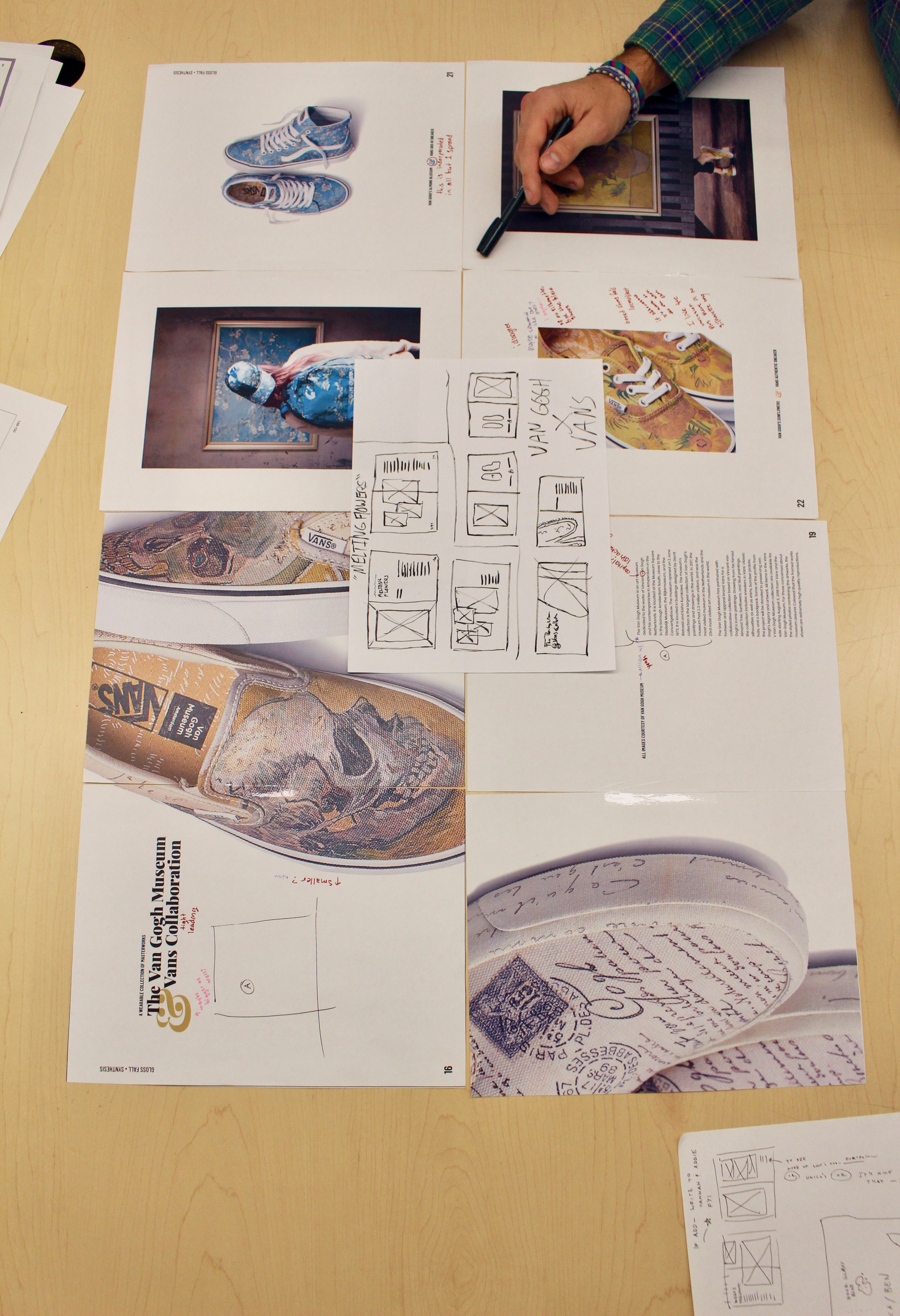 Designers worked in teams to create a collection of print deliverables & digital assets coinciding with the Fall 2018 issue...
Print Team – Responsible for creating a production plan, overseeing the production of print collateral, and designing the pocket calendar and mailing envelope.
A robust packaging concept was needed for shipping the quarterly magazine and all of its accompanying materials. The Print team came up with a compartmentalized 'bento box' inspired concept to hold and organize everything in a sleek, minimalist design worth holding onto.
The Print Team also came up with an exploration of a pocket calendar abstraction. Given how GLOSS is artistic-lifestyle based, we went towards an interactive approach that requires some creativity. The square package holds a lens ball in drawstring pouch-- that's it. On the side of the package, @gloss directs you to the Instagram page where prompts are posted everyday for the subscriber to 'build their own' pocket calendar. 
By the end, 18 student designers had created a magazine for the smartest, coolest, and most beautiful people in the world; 
GLOSS was made for anyone interested in visual culture – the outcome produced for the fall 2018 issue is a manifestation of the best in art and design culture made by the minds of those who will continue to shape it.